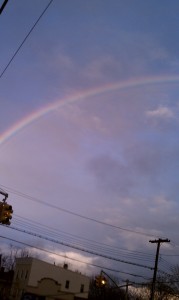 OK, I read the article in New York Magazine. Let me help the writer, Wallace-Wells, out.
The Bronx represents the essential goodness of the TRUE New York City experience. You come here, from wherever. You gain employment. You raise a family. You aspire to better things and yet stay true to yourself. You live in a real community.  You toil — often in obscurity — with pride and quiet dignity.
The Bronx is more like what New York City USED TO BE. That is, before the creation of massive, half-empty condos that blot out the sun. Before poseurs from Podunk, subsidized by parental funds, drove up rents and co-op prices, in their search for the optimal artisinal pickle. Before tacky bridge chairs littered Times Square, so Velveeta-eating lard butts from Butte can rest after shaking the shkeevy hand of Cookie Monster.
Here in the Bronx, a writer creates a borough-wide writing program, open to all, without fanfare. Here in the Bronx, the daughter of a cop invents a walking tour company, and brings people to The Real New York. Here in the Bronx, a guy digs into the core of the city, and creates a powerful blog that is being quoted by "mainstream media" far and wide.
The difference? Here, it's done with quiet dignity, grace, humility.
The Bronx? It's the last vestige of the Real New York, the steward of true NYC values. The bogus do not survive here. For that alone, the rest of the city should bow down and kiss our feet.